"Every word you say, every thought you think, every sentence you form is the blueprint that mind, body and psyche will work to make real"
"Every word you say, every thought you think, every sentence you form is the blueprint that mind, body and psyche will work to make real"
Do you have a fear or phobia you want out of your life? Feeling burnt out? Feel like you lack confidence? Do you feel overwhelmed with life? Do you feel unhappy and unfulfilled?
My Story
Hi, I'm Philippa and I'm passionate about helping people live their best life. In today's modern society far too many of us live lives that are unfulfilling, stressful, and laced with self-doubt, ill health, lack of self-esteem, and lack of belief in ourselves. So many of us spend so much time in the past worrying about what has happened in our lives and too much time in the future worrying about things that might never happen. But life does not have to be this way. The most powerful force on planet earth is something that all human beings have been blessed with, and that is our mind. Our minds can create and cultivate what we want if we are given the right tools to show it how. Courage, self-esteem, resilience, confidence, health & vitality, success, happiness, fantastic relationships, fulfilling careers, increased performance, love, abundance and good habits are available to us all if we can move past our own self-limiting beliefs. I work with people who are determined and ready to make changes to break free from old habits, and old thought patterns to face their negative thinking head-on, and move towards a new positive mindset where they face life's challenges with more confidence, self-belief, and certainty.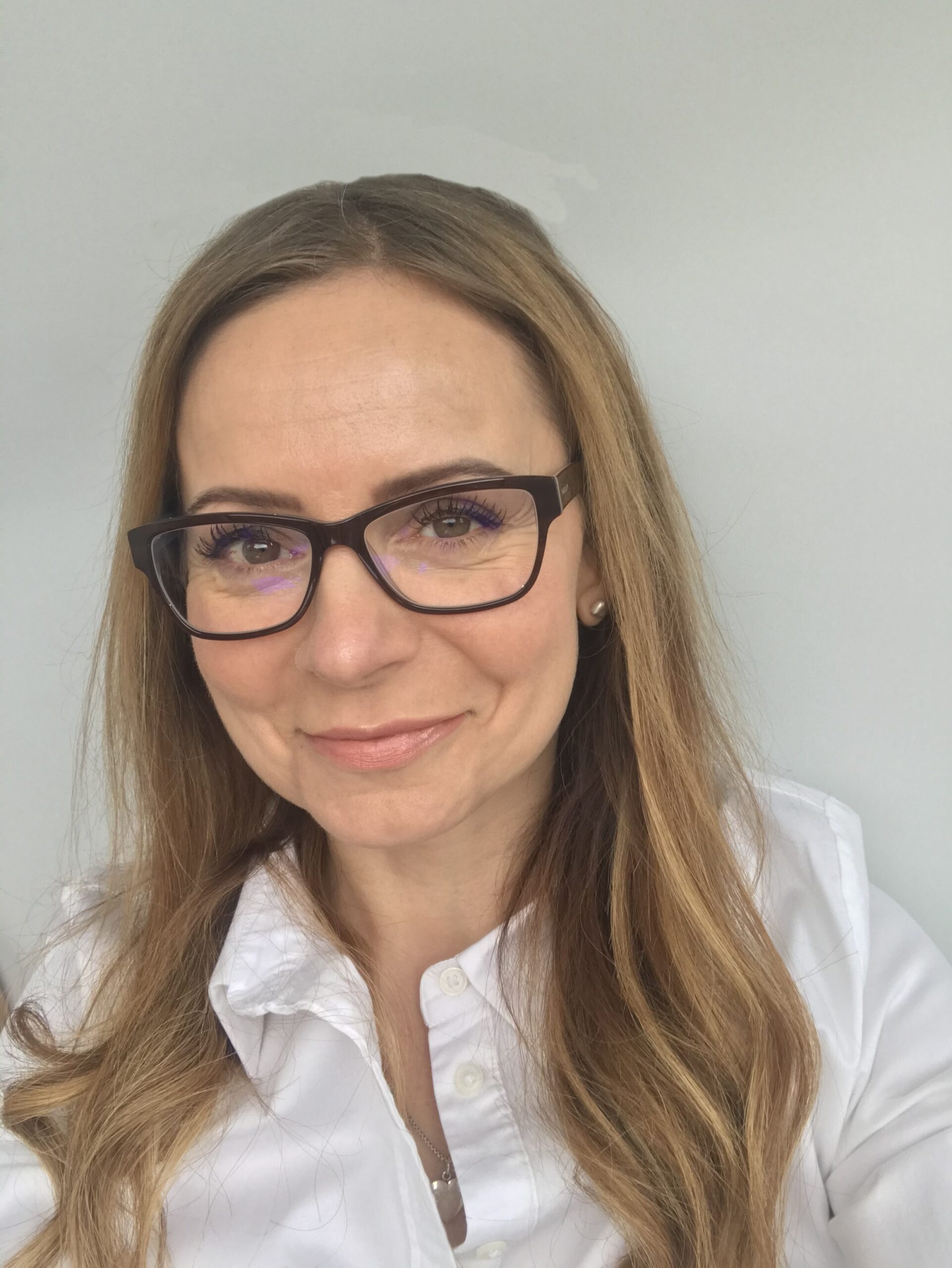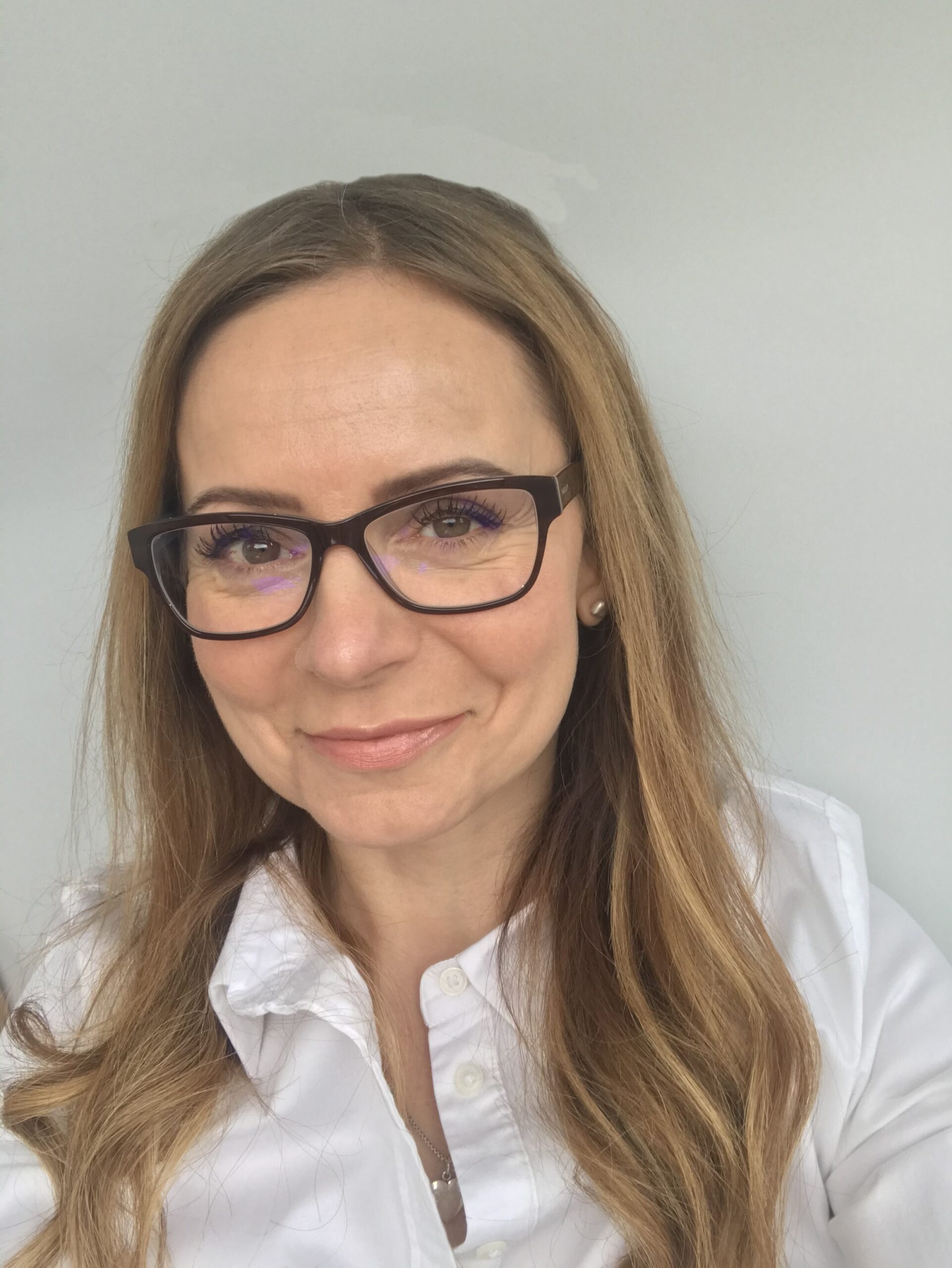 Philippa Dean 
RTT. C.Hyp
My own mind mastery journey started many years ago…
when I was a competitive skydiver, I was able to train my mind to let go of the limiting beliefs and fear that was affecting my performance and stopping me from achieving my goals, it was liberating, I went on to achieve many successes and became a member of one of the UK's first ladies only 4-way competitive skydiving team. Since then I've been hooked on making the mind work for you, not against you, and subsequently trained as an RTT® therapist in 2019. The skills I have acquired will help you gain freedom from physical or emotional suffering, anxiety, and frustration that so many of us experience in today's modern society.
Having worked in the publishing sector for many years, managing both a publishing company and an events company, I am familiar with the problems that arise when we live in a highly stressful environment for prolonged periods of time. Many times during my 27 years running multiple companies my mental health suffered, and life would become lackluster, gloomy, and overwhelming: but drawing on the information and expertise I have acquired over the years from my extensive study, I was always able to turn things around and get myself and my mind back on the right track without the intervention of anti-depressants, or the need to self-medicate through stimulants such as alcohol and drugs.
After 27 years in a highly stressful environment, I decided that something had to change, so I made the decision to step away from the corporate world and pursue a career that would enable me to share the knowledge and skills I've acquired during my lifelong interest in personal development, neuroplasticity, and how we can make our incredible minds work for us, rather than against us.
My mantra is: "You can't fix what you don't understand." By changing the 'story' of an experience, you can change the effect of that experience on your life. You and I can work together to redefine the details of your narrative and, in doing so, set you on a path to freedom. My method of working with clients' subconscious and conscious minds is the very reason that results are so remarkable, and fast – by transforming subconscious beliefs, conscious actions change.
Lack of sleep, lack of self confidence,  quitting  smoking, public-speaking anxiety, addiction, exam stress, fear of needles, nail biting, spiders, weight issues and OCD are all issues that can be addressed with RTT®, along with many more.
Lack of sleep, lack of self confidence,  quitting  smoking, public-speaking anxiety, addiction, exam stress, fear of needles, nail-biting, spiders, weight issues and OCD are all issues that can be addressed with RTT®, along with many more.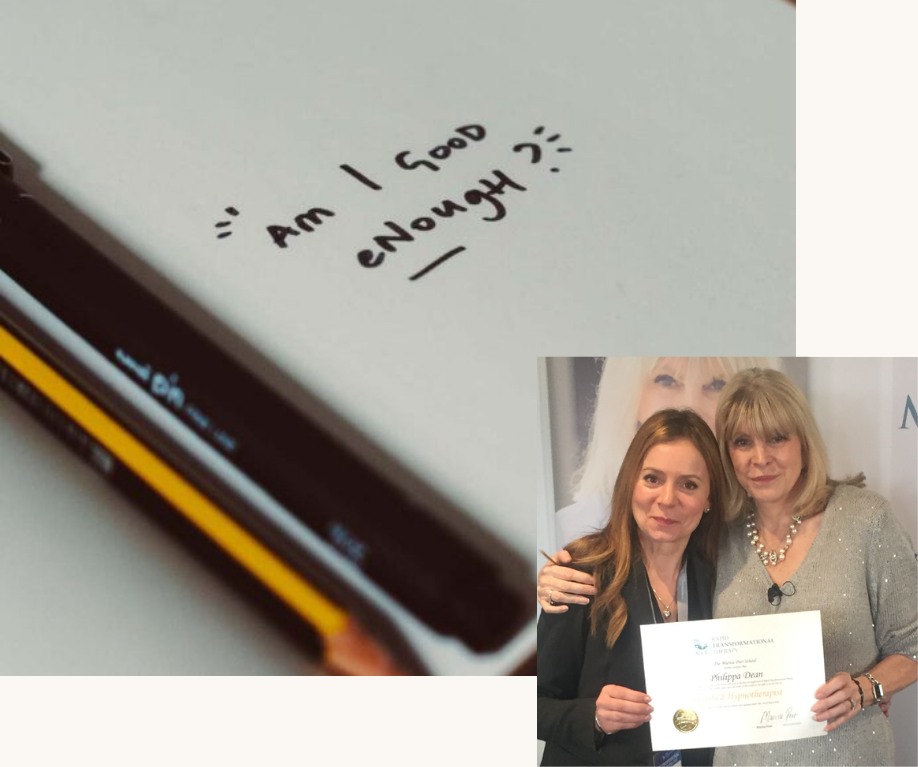 Receiving my certificate of qualification from Marisa Peer, the founder and creator of RTT®
WHAT CAN RTT® HELP WITH?
Many conditions may be helped with RTT®
Achieving Goals

Addictions

Anger

Anxiety

Career

Compulsive Behaviours (OCD)

Confidence

Depression

Eating Issues

Emotional Blocks

Exams

Fears – (Heights, Driving, Flying, Needles, Dentist, etc.)

Feeling not lovable, or not enough

Guilt

Improve Memory, Focus, Concentration

Lack of Connection
Migraines

Money Block/Issues

Motivation

Pain Control

Panic Attacks

Phobias

Procrastination

Public Speaking

Relationships

Self-Esteem

Sleep Problems

Smoking

Sports Performance

Stress

Success Blocks

Weight Control
Happy Clients
I was struggling to lose weight and motivate myself to exercise and I knew I was sabotaging my own progress, but I had no idea why. I was fortunate enough to find Philippa. What a transformation in just one session! Philippa was amazing, she was so kind and intuitive and professional. In the session she helped me find the belief that I had made as a child that was holding me back. During the session, this belief was changed to a new positive one that will help move me forward. The recording Philippa gave me was incredible, every time I listen to it, I feel so relaxed and after I feel so motivated and energised and it also has had a subconscious impact on my other half as he hears it when I listen to it. He too is now wanting to exercise more. I cannot thank Philippa enough.
Wendy M, Ipswich,
I have been struggling with panic attacks and anxiety whilst driving or being a passenger in a car. When I started with Philippa I was unable to 'pop up the road' and now I am managing to get around – and even managed a dual carriageway. I am so happy with my progress with Philippa. It really works if you stick to it. Philippa is very passionate about her work and her belief in you really helps you believe in yourself. If you are struggling with something I highly recommend you try this therapy with Philippa, no matter how big or small your problem!
C. Burns (Sheffield)
From as young as I can remember, I have had a horrible tinfoil phobia. When I heard that Philippa could help me overcome it, I completely put my trust in her, and I am so happy that I did. She was professional and understanding, and she worked wonders by helping me understand very quickly that I had control issues. I listened to her recording every day and since the session I have no problems with tinfoil. I am literally cured of my lifelong phobia… Thank you so, so much.
G. Evans (Hereford)
I realised that my mindset was completely skewed around money and it was blocking my progress, as well as stressing me out! I was lucky enough to find Philippa who did an RTT session with me and I can honestly say it seems to have worked. What would have kept me awake stressing out (especially right now with lockdown and all that brings with it) doesn't seem to be affecting me as it would have done a few weeks ago. In fact, I am still noticing other positive effects from the session we did as I catch myself 'thinking better' around income and my own potential. In truth I was a bit sceptical before the session but Philippa is a natural and puts you at ease. She is clearly very skilled, and I have no hesitation in recommending her. Big thank you Philippa. x
L. Colby (Rotherham)
Philippa is an extremely highly-skilled Rapid Transformational Therapist. Her knowledge and expertise are second to none. She created a very warm and nurturing environment, which made me feel so relaxed and able to let go. Together, we worked on a physical condition of mine that I can confidently say I feel much freer and lighter about. I would highly recommend booking in a session with Philippa – enjoy!
G. McGeehan (Buckinghamshire)
I came to Philippa for a session on eyesight. Over the years, my eye number has been deteriorating and gone up faster in the past two years. My session with Philippa was super-amazing, and she made me feel completely relaxed. I was quite surprised that my mind was shutting my eyes to my own self, where I recalled images or scenes where I did not like myself the way I looked. It was quite empowering for me to gain that understanding. By the end of the session, I immediately felt as if I could see things with more clarity in my vision! Since my session, my self-confidence about my looks has boosted quite a bit. I felt comfortable being visible on social media, also. I have been listening to the recording and it allowed me to be more myself since, and feeling a steady improvement in my eyesight! I will highly recommend Philippa for her therapeutic services. Her voice and approach instantly put me at ease, and I felt absolutely supported and being in safe hands throughout the process.
A. Hassan
Philippa, I feel so much better after our session last month! I have to report my balance has improved greatly; I rode a bike first time all by myself! The recording you sent is really helping all those changes after the session to sink in, and I even feel much better on long car journeys – what a great side effect! Thanks to your knowledge and connection of my issue with relating to my Vestibular system. I also am still amazed how you managed so seamlessly work with me on everything that came up along the session. Thank you so much! Your ability to tune in and reach the part others couldn't, led to a breakthrough in understanding the root cause of my lifelong optic nerve condition. I would not normally open up so much but I felt so supported and completely safe with you going through the session, my past life experience, and with your professional guidance healing all that guilt I carried over, that I wasn't even consciously aware of! I still remember that moment of the session – feeling liberated and set free. Dealing with health issues and the past in such a holistic way really changes life – a must for everyone! Looking forward to booking more sessions with you, sincerely
E. Leban (Spain)
I was feeling raw and vulnerable when I approached Philippa for an RTT session to address feelings of grief. My first impression was that she was a kind, caring and genuine person and I instantly felt she was trustworthy, but she was so much more than that. I was struggling with feelings that were stopping me from moving forward in my life and even through a zoom session I could feel her caring and loving energy holding me emotionally, enabling me to feel safe and secure as she gently encouraged me to explore my pain. I cried and I cried, I did cry in the session and it felt good because it felt as though I was truly letting go of the emotions and thoughts that were holding me back. I was absolutely blown away by her phenomenal skills as a therapist and as a truly genuine person. Philippa is an amazing person with phenomenal skills as a therapist. I would highly recommend her, so if you are thinking about RTT with Philippa, just do it, you won't be sorry.
M. (Hertfordshire, UK)